Home
April 2, 2021
2022-12-19 18:49
Home
Welcome to The Hub Cadet College
A place with diverse nationalities, cultures and ideas In the Name of Allah, the Beneficent, the Merciful
Registered with Sindh Education and Literacy Department (SE&LD), The Hub Cadet College is an institution from lower secondary level up to Intermediate / A-Level. It is affiliated with FBISE, Islamabad and registered with IGCSE, Cambridge Assessment Board. The Hub Cadet College has a valid NOC from General Headquarters (GHQ), Rawalpindi. The Hub Cadet College (THCC) has been acknowledged as College of Excellence by Balochistan Education Endowment Fund. It is well known for its excellent results in IGCSE, Cambridge Board Exams, competent faculty, dedicated team, abundance in on-campus facilities, and standardized operational systems.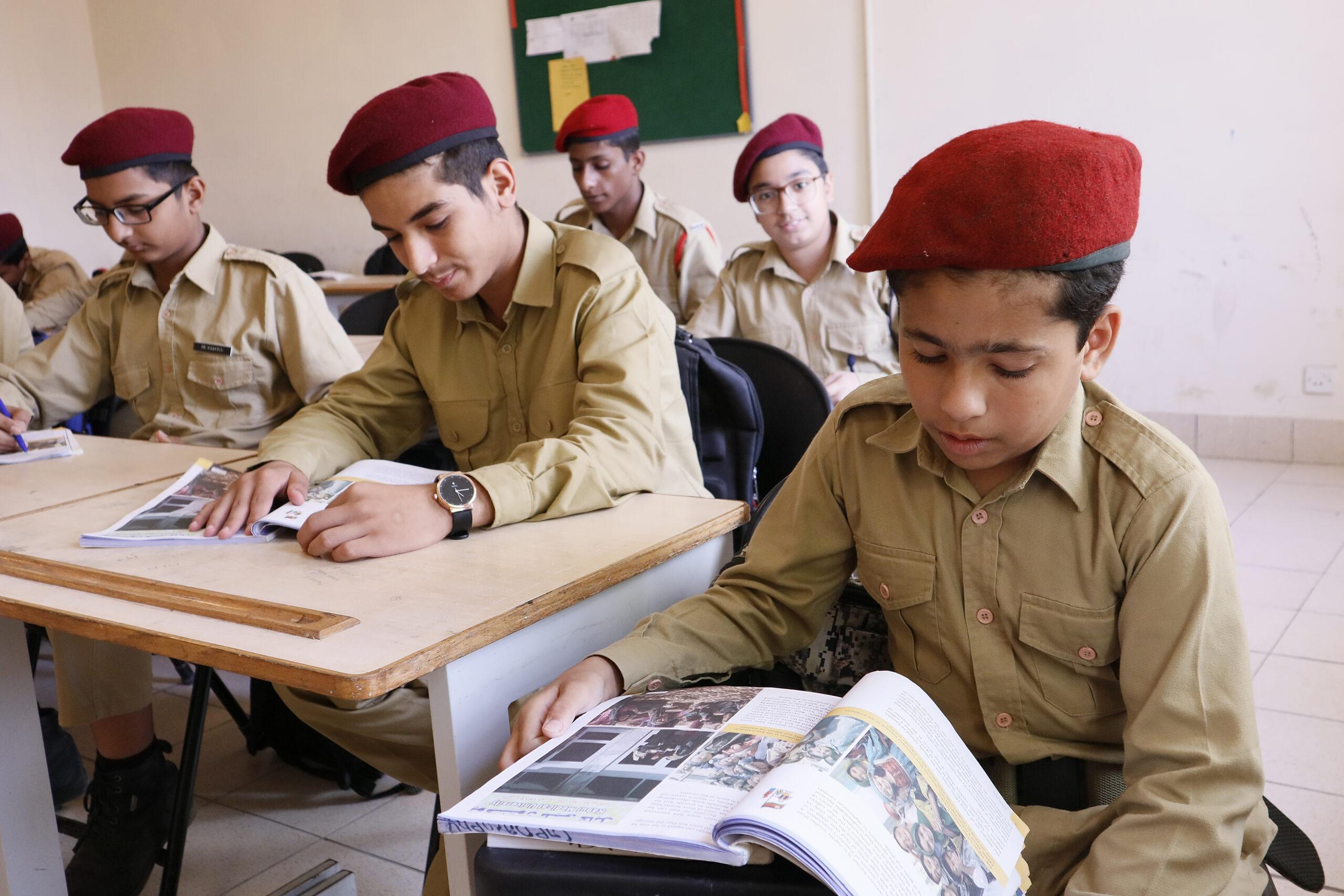 Aiming for Knowledge and Human Development
Why 'The Hub Cadet College'
The Hub Cadet College (THCC) is spread over 240 acres with all facilities that a cadet college should provide for its cadets. It is a residential institution, offering a wide range of curricular and co-curricular activities. The curriculum is so designed as to cater for the educational needs of both beginners and middle-adolescents. The standard of teaching, learning and assessment is in line with the international benchmark. Besides excellence in 'cognitive' domain, the College also gives due importance to the 'affective' and 'psychomotor' domains of the educational objectives. Therefore, THCC ensures availability of resources for cadets to participate in co-curricular activities and sports. We create an environment which is conducive to positive, substantial change in its beneficiaries.
THCC forms a concrete basis in students' training and education by virtue of which, on average, they achieve greater success in their careers than the graduates having experienced ordinary schooling. For example, a cadet is exempted from the two preliminary tests before ISSB Exam, while joining armed forces to become a commissioned officer. With their grooming and the skill of public speaking, cadets easily pass their interviews for higher education or career opportunities, inclusive of CSSP.
Moreover, at THCC, a desired balance between academic excellence and 'rectitude' is struck for the success of our students, both here and the hereafter.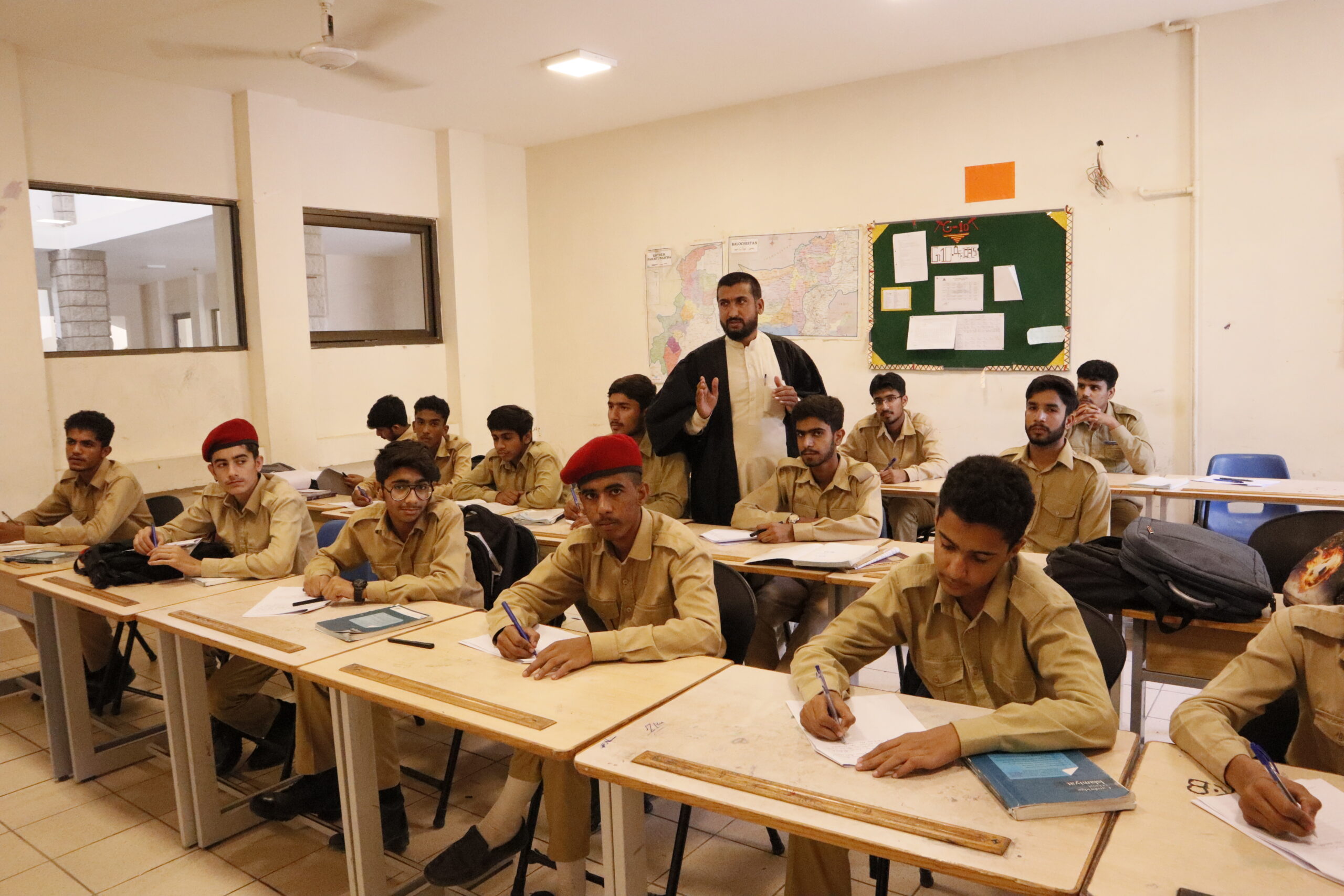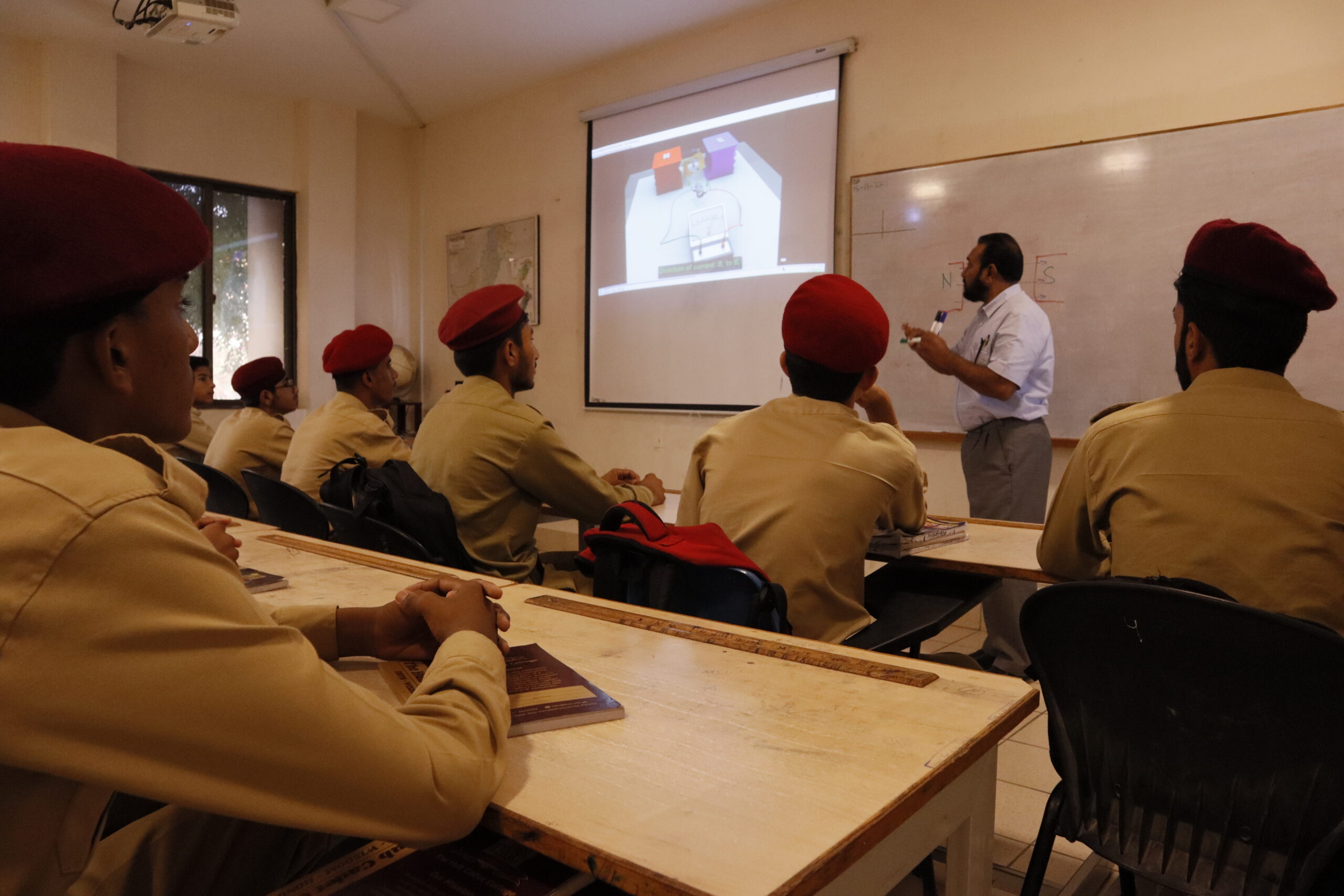 FROM THE FOUNDER
Ever since the completion of my tenure as Pakistan High Commissioner to the U.K. in 2003, I have nurtured a dream to continue our family's century-old commitment to education. The Islamia School in Pune was founded in 1907 by my great grandfather, Khan Bahadur Haroon Jaffer. My grandfather, Sir Ebrahim Haroon Jaffer, organized the first Muslim Educational Conference in 1920. My late father, Ahmed E.H. Jaffer, introduced reforms as a member of the Indian Legislative Assembly in 1940. Later, after partition, he raised several bills and motions in the Pakistan Legislative Assembly for improvement and increase in the allocation for Education.
Education has been a legacy of the Jaffer Family to Pakistan. It will continue with the building of The Hub School (now The Hub Cadet College), a non-profit boarding school for 800 boys which will surpass existing standards of educational excellence in Pakistan. This will be followed by a boarding school for girls and, finally, a university of national importance on the outskirts of Karachi on 240 acres of valuable land donated by my family.
The task has been daunting but achievable. With the help of friends and well-wishers in Karachi, Dubai and New York, we collected over Rs.700 million and opened the doors of our school for the first batch of students in October 2016.
The catalyst for this project is twofold – Pakistan has an urgent need for outstanding academic facilities, which offer not only a first-rate education but also develop young people with strong moral character who will ultimately benefit their country by residing and working in Pakistan, creating a strong middle class and expanding both educational and employment opportunities.
It is the endeavour of the Ahmed E.H. Jaffer Foundation to address this need so that every child grows up to be an important member of the society.
You will agree that providing quality education to young boys for their self-development is the only viable alternative.
I wish the Principal and all members of the faculty good luck and pray that they produce leaders for all fields with qualities of head and heart and the spirit of selfless service as that of our founder, Quaid-e-Azam Mohammad Ali Jinnah.
We need Pakistan to be strong and prosperous and stand up in the comity of Nations.
FROM THE PRESIDENT
Muhammad Zahid
EDUCATION of the future generation is critically important for any country. It is more so in the case of Pakistan as our overall literacy rate and Human Development Index call for an extraordinary effort in this area of national responsibility.
The Hub School (now upgraded as The Hub Cadet College) has been envisaged by Ahmed E.H. Jaffer Foundation to help the nation impart high quality education. This institution not only ensures excellence in scholastic achievement but also emphasizes development of a well-rounded personality. All training / education aims at recognizing and polishing of true potential of students. We believe that each individual is a person of worth. It is the proud responsibility of teachers to help their pupils realize the potential to the fullest. Selection of high quality teachers and training them to discharge their onerous duties in the best possible manner will always remain the hallmark of THCC policy. The Hub Cadet College adopts a holistic approach and pays special attention to this aspect, as only competent and professional teachers can be the engines of change in the development of our young generation.
We are passionate about offering children an exciting, stimulating and rich curriculum, based on real reasons for learning. We hope that you will share with us the belief that every child should have the opportunity to meet their potential and develop the academic, creative, social and spiritual skills that will enable them to fulfill a happy and prosperous life.
Our cadet college enables pupils to face the surprises of the future.
We use a wide range of styles and resources to excite, motivate and challenge our young people to succeed.
We have many excellent resources, which include Interactive Whiteboard technology in every classroom, lap-tops for use in the classroom, a swimming pool, wild-life area, and a newly developed library with books to amuse, inspire and inform.
Please take the time to visit our institution just to see how exciting The Hub Cadet College is.
FROM CHIEF OPERATING OFFICER
Sheikh M Younus
The Hub Cadet College recognizes the importance of education in the growth of a nation. Our efforts are focused on impartment of quality education to youth, developing them physically, intellectually, morally and socially with a purpose of transforming them into patriotic and visionary leaders of the country.
We have created an environment on our campus, which is conducive to academic accomplishments, physical fitness, and leadership traits in cadets. We organize a wide range of academic, co-curricular, social and sports events throughout the year, leading to exceptional academic achievements in IGCSE Board results and victories in Inter-Collegiate events.
The Hub Cadet College is making rapid progress in increasing facilities for cadets. A significant development is noticeable in training and administrative infrastructure. We also provide cadets with opportunity to meet career counsellors and choose a promising career for their life.
I pray to Almighty Allah that He may bless us with timeless wisdom and unfailing courage to continue working hard for consistent progress in educational standard and institutional development.
Ameen!
From Principal's Desk
Khalil Akram Abbasi
The Hub Cadet College has evolved from The Hub School. This nascent cadet college has a promising future. It enjoys privilege to serve citizens of Pakistan, particularly people from the under-privileged areas of Balochistan and Sindh.
I have a dream that this institution grows into what its founder has envisioned. We assure our cadets' parents that we will contribute our part to it with honesty, diligence, professionalism and dedication to translate its founder's dream into a day-light reality. People come and go, but this institution goes on like the Indus River.
On behalf of the Board of Governors, I congratulate the parents of our cadets on having their children / wards admitted to this cadet college for their bright future. We look forward to seeing our cadets become the finished products here, and excel in future in all walks of life with their education and the acquired leadership traits.
May we remain guided and blessed in the fulfilment of our commitment!
Aameen!
What's Happening @ UniCamp College